DLC Co-Founders & Corporate Leaders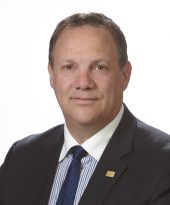 Co-Founder, Chairman & CEO
Mr. Mauris is the co-founder and President & CEO of Dominion Lending Centres; CEO of Mortgage Centre Canada; and Chairman of Mortgage Architects. Together, these companies account for almost 40% of all broker originated mortgages in Canada. Mr. Mauris is a serial entrepreneur, having sold two prior companies to the public market. Mr. Mauris has been recognized as a finalist for the Ernst & Young Entrepreneur of the Year in 2011 and earned the 2016 Tri-Cities Chamber of Commerce Business Leader of the Year. His companies have also won multiple industry awards and have been recognized by Profit Magazine as among Canada's fastest growing companies. As a business leader, Mr. Mauris is called upon to share his views with media throughout Canada; as part of the 2011 Pre-budget Consultation process with the Federal Minister of Finance at the time, Mr. Jim Flaherty; and selected to be part of CBC's "Face the Nation" in 2016 and have an open and frank discussion with Prime Minister Justin Trudeau on a variety of economic topics. Mr. Mauris has led multiple socially conscious initiatives as the co-founder and President of the I AM SOMEONE Ending Bullying Society and recently co-founded "Bikes for Kids", a National program that collects new bicycles for underprivileged children across Canada.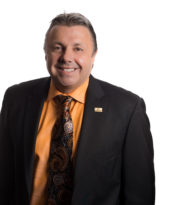 Co-Founder, Executive Vice Chair
Mr. Kayat is the co-founder and Executive VP of Dominion Lending Centres (DLC).  Prior to co-founding DLC, he was the largest Royal LePage owner in Western Canada by market share and overall agent count before selling such franchises to Royal LePage Corporate in 2014 to focus on growing DLC.  Before acquiring his real estate companies in 1997, Mr. Kayat was one of the most productive realtors in British Columbia.  While owning his real estate business, he owned and operated a productive mortgage brokerage which became DLC's first franchise.
Mr. Kayat has also undertaken many community and social initiatives, such as co-founding "Bikes for Kids" and serving as the President of the North Coquitlam United Soccer Club.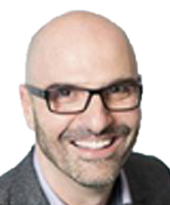 Eddy began his mortgage and lending career over 25 years ago at Canada Trust before becoming a Mortgage Specialist at CIBC in 1997.  In 1999 Eddy joined CMHC in Business Development, learning the ins and outs of the insurance side of the industry.  Eddy became a mortgage broker with Assured Mortgages in 2004 where he quickly grew a successful book of business before being presented with an opportunity to help GE Money enter the Canadian market in 2005 Eddy was instrumental in growing the GE Money business, as his role was heavily focused on both sales and product development.  Further, as VP of Sales, Eddy effectually represented the Canadian business at GE Money's International Mortgage Conferences held in London England, Florence Italy and Burbank California, alongside over 22 other countries.  Eddy's career then moved back to CIBC as VP of Sales, Firstline Access before accepting the Presidents role at The Mortgage Centre in 2008. With his exceptional leadership of MCC for more than 10 years, Eddy proved he can lead a high-caliber network and moved into his current role as President of Dominion Lending Centres. His focus is on the growth of DLC and implementing the tools, products, services and technology that the over 3,000 mortgage professionals count on to help grow their businesses.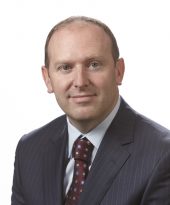 Mr. Bell has been a Director of the Corporation since February, 2016.  He became President and Chief Executive Officer effective January 30, 2019.  Prior thereto he served as Interim Chief Financial Officer (from October 1, 2018 to January 30, 2019), General Counsel and Corporate Secretary (from April, 2016 to January 30, 2019) and Chief Operating Officer of the Corporation (from November, 2016 to January 30, 2019).  Mr. Bell is a corporate and securities lawyer with over 19 years of experience. Mr. Bell has served as General Counsel for Olympia Financial Group Inc. and its wholly-owned subsidiary Olympia Trust Company (a non-deposit taking trust company) for six years prior to joining the Corporation and was a partner of an international law firm prior thereto.  In addition, Mr. Bell serves as a director, audit committee member and chair of the compensation committee of Paramount Resources Ltd. (a publicly traded energy company). Mr. Bell graduated from the University of Saskatchewan with a Bachelor of Laws degree in 1999.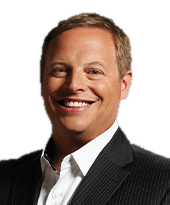 President - Newton Connectivity Systems
Geoff Willis was appointed President of CEO of Newton in January 2017 after being immersed in the acquisition of Marlborough Stirling in the Fall of the previous year, and its subsequent renaming and transition to becoming a DLC Group enterprise. Geoff has over a 32 year career in the mortgage origination and technology business held progressively expansive roles with TD Canada Trust and his Vancouver based brokerage Origin Mortgages.
One of Newton's key IP assets, Velocity, was conceived and built by Origin contracted developers. Geoff has served on many industry committees, and is a previous board member with the Mortgage Brokers Association of BC (MBABC) now referred to as CMBA – BC. Geoff completed a Bachelors of Business Administration from Simon Fraser University, a Marketing Management Diploma from the BC Institute of Technology and an Executive Masters of Business Administration from Queen's University.
President - Mortgage Centre Canada
Rich Spence has been the President of Mortgage Centre Canada (MCC) since September of 2018.   Prior to MCC, Rich has 22 years of experience in the Canadian Financial sector starting as the Founder and Chief Operating Office of inContact Inc, for 12 years.  inContact was the first and leading CRM productivity suite for Mortgage Brokers and Bankers from its inception to today. After an acquisition of inContact by Benesure, Mr. Spence become the Vice of Mortgage Protection Plan (currently a division of Manulife). Mortgage Protection Plan is the number one offered mortgage creditor insurance in the Canadian Financial Industry.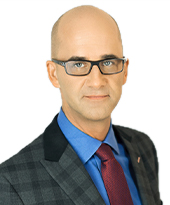 President - Mortgage Architect's
Leading up to his appointment in March of 2019 as the President of Mortgage Architects Dustan personally processed 1,695 completed mortgage transactions over a ten year period developing a deep sense of understanding of the clients experience, as well as the Brokers. Much of that experience and knowledge was transcribed through the four part Be The Better Broker book series, as well as numerous in person coaching, mastermind, and workshop settings since 2014. It could be said that Dustan has Brokering embedded into his DNA at this point.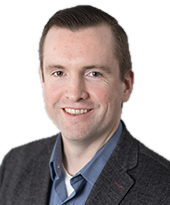 Mr. Hague has been a Chartered Professional Accountant since 2008, and has over 17 years of professional accounting experience.  He's been the accounting and finance lead for the DLC Group for approximately 10 years, and had worked with Chris Kayat for several prior years in other businesses.  He has experience in a wide variety of areas including 'nuts-and-bolts' accounting, ERP (and other) software systems, taxation, public-company reporting, and acquisitions.  Mr. Hague graduated from Simon Fraser University in 2005 with a Bachelor of Business Administration degree.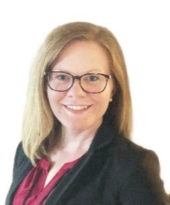 Ms. Burpee is a Chartered Professional Accountant and was appointed Chief Financial Officer of the Corporation on May 27, 2019 (previously serving as Controller of the Corporation since September, 2017). Prior to joining FAC, she worked at a major international accounting firm as a team member in the assurance group and spent several years preparing financial reporting for an international TSX listed company. Ms. Burpee holds a Bachelor of Commerce Degree from the University of Calgary (2010).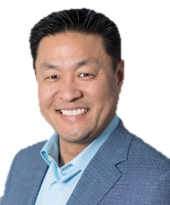 Mr. Lee was appointed as the Chief Operating Officer for the DLC Group of Companies in 2018 and been with the DLC Group of Companies since 2016 serving as President and Vice President of Operations at Mortgage Architects after joining MA in 2005. Over the past 25 years, Mr. Lee has built a diverse professional career in the financial services industry with senior positions held at TD, CMHC and Scotiabank. Mr. Lee is currently the Chair of the Board of Directors at Mortgage Professionals Canada – Canada's national mortgage industry association. Mr. Lee completed his Bachelors of Commerce from Queen's University (1996) and his MBA from Dalhousie University (2008).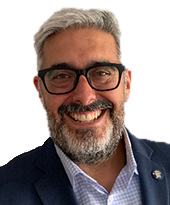 Dave Teixeira is a seasoned executive who has been with the DLC Group of Companies since February 2015. During this time, he has been a key lead in various strategic, operational and marketing initiatives which has earned DLC various mortgage industry awards. Previous to DLC, Dave was President of Dave.ca Communications Inc. where he provided communications and public relations consulting services for a wide range of clients from politicians to combat sports companies to non-profit organizations. Over the last 20 years Dave has served on the Boards of and/or worked with numerous community organizations including the Terry Fox Foundation, SHARE Family Services, Adoptive Families Association of B.C., Douglas College, and others. In 2012, Dave received the Queen Elizabeth II Diamond Jubilee Medal for his community contributions. Dave is a sought after speaker on the influence and impacts of digital communication and can be heard regularly on various radio and television programs discussing the influence of social media and online engagement.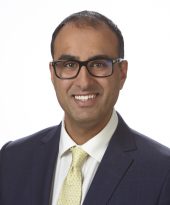 Amar leads FAC's investor relations and capital raising initiatives, participates in transaction related due diligence and helps build and maintain relationships to source investment opportunities. Prior to joining FAC, Amar worked in Investment Banking with Scotiabank's Diversified Industries Group where he had senior roles on the execution of numerous mandates with both strategic operators and financial sponsors across debt and equity financings and Mergers & Acquisitions. Amar also spent several years in Commercial Banking, Corporate Banking and Corporate Credit with both Royal Bank of Canada and ATB Financial.
Amar holds an MBA from the University of Toronto and a Bachelor of Business Administration degree (Finance & International Business) from Simon Fraser University.