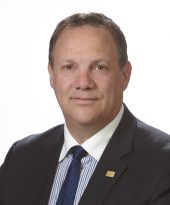 Mr. Mauris is the co-founder and President & CEO of Dominion Lending Centres; CEO of Mortgage Centre Canada; and Chairman of Mortgage Architects. Together, these companies account for almost 40% of all broker originated mortgages in Canada. Mr. Mauris is a serial entrepreneur, having sold two prior companies to the public market. Mr. Mauris has been recognized as a finalist for the Ernst & Young Entrepreneur of the Year in 2011 and earned the 2016 Tri-Cities Chamber of Commerce Business Leader of the Year. His companies have also won multiple industry awards and have been recognized by Profit Magazine as among Canada's fastest growing companies. As a business leader, Mr. Mauris is called upon to share his views with media throughout Canada; as part of the 2011 Pre-budget Consultation process with the Federal Minister of Finance at the time, Mr. Jim Flaherty; and selected to be part of CBC's "Face the Nation" in 2016 and have an open and frank discussion with Prime Minister Justin Trudeau on a variety of economic topics. Mr. Mauris has led multiple socially conscious initiatives as the co-founder and President of the I AM SOMEONE Ending Bullying Society and recently co-founded "Bikes for Kids", a National program that collects new bicycles for underprivileged children across Canada.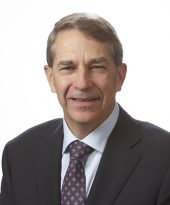 Lead Independant Director
Mr. Gratton is the President of Strathdale Investment Management Ltd., a private investment firm. He is also a director of the McCaig family office, which administers the McCaig family's investment in the Trimac group of companies. From 2000 until 2010, Mr. Gratton was a Senior Tax Partner with PricewaterhouseCoopers LLP. Prior thereto, he held senior roles with Coopers & Lybrand as well as various public and private companies. Mr. Gratton is a Chartered Accountant and holds a Bachelor of Commerce degree from the University of Calgary.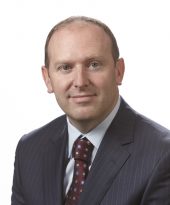 Mr. Bell has been a Director of the Corporation since February, 2016.  He became President and Chief Executive Officer effective January 30, 2019.  Prior thereto he served as Interim Chief Financial Officer (from October 1, 2018 to January 30, 2019), General Counsel and Corporate Secretary (from April, 2016 to January 30, 2019) and Chief Operating Officer of the Corporation (from November, 2016 to January 30, 2019).  Mr. Bell is a corporate and securities lawyer with over 19 years of experience. Mr. Bell has served as General Counsel for Olympia Financial Group Inc. and its wholly-owned subsidiary Olympia Trust Company (a non-deposit taking trust company) for six years prior to joining the Corporation and was a partner of an international law firm prior thereto.  In addition, Mr. Bell serves as a director, audit committee member and chair of the compensation committee of Paramount Resources Ltd. (a publicly traded energy company). Mr. Bell graduated from the University of Saskatchewan with a Bachelor of Laws degree in 1999.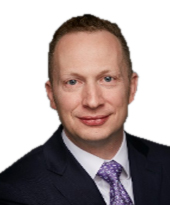 Mr. Bruno is Vice President and Chief Legal Officer for the Belkorp Group of Companies.  He is involved in all aspects of operational, investment, divestiture and management decisions and provides legal support for all business operations at Belkorp.  Mr. Bruno is a corporate lawyer with over 19 years of experience.  Prior to joining Belkorp in 2016, Mr. Bruno spent 10 years at Intrawest where he served in numerous of roles, including President of Intrawest's hospitality and timeshare division (2012-2016), Vice President of Corporate Development (2009-2012) and legal counsel (2007-2009).   Prior thereto, Mr. Bruno also spent more than 5 years practicing at Sidley Austin LLP in New York.   Mr. Bruno was named on of Business in Vancouver's Forty under 40 in 2015.   Mr. Bruno obtained a Bachelor of Law and B.Sc. from the University of British Columbia and is called to the bar in New York and British Columbia.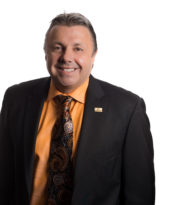 Mr. Kayat is the co-founder and Executive VP of Dominion Lending Centres (DLC).  Prior to co-founding DLC, he was the largest Royal LePage owner in Western Canada by market share and overall agent count before selling such franchises to Royal LePage Corporate in 2014 to focus on growing DLC.  Before acquiring his real estate companies in 1997, Mr. Kayat was one of the most productive realtors in British Columbia.  While owning his real estate business, he owned and operated a productive mortgage brokerage which became DLC's first franchise.
Mr. Kayat has also undertaken many community and social initiatives, such as co-founding "Bikes for Kids" and serving as the President of the North Coquitlam United Soccer Club.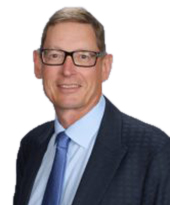 Mr. Sykora is a lawyer, Chartered Professional Accountant and experienced executive who brings a focus of corporate governance and financial discipline.  Mr. Sykora currently serves as a director of Questerre Energy Corporation, an energy company listed on the TSX and Norway Stock Exchange.  Mr. Sykora served as a senior executive with High Arctic Energy Services (an energy services company listed on the TSX) from April 2007 to July 2014 in various roles including as Chief Executive Officer and Executive Vice President and General Counsel and served on the Board of Directors until November 2016.  Prior to that, he spent 10 years as a senior corporate executive and 15 years as a lawyer and Chartered Accountant with Felesky Flynn LLP and Ernst & Young LLP, specializing in tax planning.  Mr. Sykora is a member of both the Law Society of Alberta and the Chartered Professional Accountants of Alberta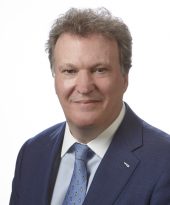 Mr. Ward is currently a Managing Partner of VRG Capital Corp. and Chairman of the Vimy Ridge Group Ltd. Prior to that he was the President of VRG Capital from 1992 to 2011.  Mr. Ward began his career at the Vimy Ridge Group Ltd., a Toronto based holding company with a portfolio of investments primarily in the healthcare industry.  In 1992, VRG Capital, a division of Vimy Ridge Group Ltd., was formed to develop merchant banking initiatives for Vimy Ridge Group Ltd.  Mr. Ward has over 25 years of experience in initiating, structuring, and monetizing private equity investments.  Mr. Ward is currently Chairman of; Data Group, a business communications firm; Jones Brown Holdings Inc., a privately held Canadian Insurance brokerage and strategic consultancy firm; Clarus Securities, an institutional investment dealer; and Nucro Technics, a pharmaceutical contract support organization.  He was a founder and former Director of IPEC (now Flint Energy Services) and was a founder and former Chairman of Pareto Corporation, a marketing services company until its sale in 2011.  He is a past Director of PLM Group, a commercial printing and direct marketing company. Mr. Ward holds a Bachelor of Commerce degree and a Bachelor of Arts degree.